9 Best Places To Visit In India In August
Guest Post on 9 Best Places to visit in India in August
When August arrives in India, there is a freshness inside the air and luscious beauty all around, and you know the monsoons are in full swing. Imagine yourself traveling in this climate, taking in the beautiful views and feeling at ease. It is the ideal time to take a trip with your friends and family to an unforgettable location.
People in India would never want to miss out on the wonderful locations with spectacular weather in August. They have the option of traveling by train or by car. When traveling by air, you can choose Air India Express since it is the cheapest carrier.
If you want to make the most of your monsoon holiday, here is a list of the 9 Best Places to visit in India in August.
Lonavala
The hill resort of Lonavala in the Western Ghats is a favorite weekend retreat for inhabitants of Mumbai and Pune, and it is at its most beautiful during the monsoon season. The view of the green hills, which are continuously shrouded in clouds, the gushing waterfalls, and dams, and the ancient forts make for an unforgettable experience in Lonavala. It is one of the spectacular places to visit in India in August.
Enjoy some adventure activities at Della Adventure Park, a swim in the cold waters of Bushi Dam, a walk to Rajmachi Point and Lion's Point, and a taste of the hill station's renowned Chikki.
Ladakh
This amazing tourist destination is known for its beautiful scenery, crystal clear blue sky, and the highest mountain passes, as well as a variety of thrilling adventure activities and of course, the renowned Buddhist monasteries and holy festivals. It is one of the finest places to visit in India in August.
You will be able to see endangered animal species such as the Yak, Ibex, and Tibetan Antelope in Ladakh. Ladakh is an adventurer's dream, with pristine lakes, steep treks, and many hidden gems. During the August monsoon, one may go hiking, river rafting, camping, motorcycling, safaris, and other activities in Ladakh.
Mussoorie
Mussoorie is in Uttarakhand, in the foothills of the Himalayan ranges. In August, the scenery would be spectacular. If you are intending to visit this location in August, use road transportation from Dehradun. The scenery and cool temperature would make for an enthralling journey. It is one of the mesmerizing places to visit in India in August.
There are several natural things to enjoy in Mussoorie, including waterfalls. With the recent rain, a few temples and cathedrals would appear brand new. If you are a fan of nature's romance and like reading, the beautiful beauty of Mussoorie is a paradise waiting for you.
Wayanad
The charming hill station of Wayanad is a famous tourist site in Kerala and attracts visitors all year, but there is something special about visiting it during the monsoon season. This is the moment to see the green splendor of its wide area of rainforests, hike to beautiful observation spots, and enjoy the cool and pleasant weather.
Discover the tranquility of the coffee, rubber, and spice plantations, go boating and shop for spices and handcraft goods at the local markets.
Valley of Flowers
The Valley of Flowers is one of the most beautiful locations to visit in India during the month of August. In addition to its meadows and widespread alpine flowers, this well-known valley is home to a diverse range of different types of vegetation. It's important to remember that the Valley of Flowers can only be reached via hiking.
This renowned Valley of Flowers is only accessible for a short period of time, from June to October, and is thus quite popular. Trekking and photography are two activities that you may enjoy in this lovely setting. The Valley of Flowers National Park is a beautiful national park in the state of Uttarakhand that is situated in North Chamoli.
Nainital
There are several lakes in and around Nainital. An idyllic village in Uttarakhand comes to life in the month of August when its numerous waterbodies blossom and become green. The air is chilly, with an average temperature of 25°C, there is little rain, and the sky is cloudy but sunny.
To celebrate the showers, take a tour of the numerous lakes, including boating in Lake Naini; have some delicious fried cuisine at Chandni Chowk, and admire the scenery of the Himalayas from Snow Point. The Eco Cave Garden is also worth a visit.
Panchgani
The Maharashtra hill station of Panchgani, formerly a summer hideaway for the British, is a beautiful marvel, and August is the month when its beauty is amplified by torrential rains that make the weather comfortable and the valleys totally green.
Panchgani, Mahabaleshwar's twin hill station, is studded with several great vantage spots from which to see the magnificent Sahyadri highlands. Take a stroll among the strawberry fields, discover the Kass Plateau's diverse vegetation, and take in the breathtaking views.
Darjeeling
Darjeeling is one of the top hill stations in India to visit, located near the magnificent Himalayas. Especially popular with families and honeymooners, Darjeeling is a well-known tourism destination. This lovely hill station is one of the finest locations to visit in India in August because of its captivating appeal.
Nature and adventure lovers will enjoy this location. In August, you may explore the Senchal Wildlife Sanctuary's woodland path, hike to Tiger Hill, enjoy boating at Lake Mirik, climb Tenzing Rock, and take a Darjeeling Himalayan Railway trip. The tea plantations on the hills are well-known in this area. As the background, Mt. Kanchenjunga is one of the world's tallest summits.
Mount Abu
As a famous summer getaway, Mount Abu in Rajasthan is also a popular location to visit during the monsoon season; because of the moderate rainfall and nice temperature.
Visit the renowned temples of this hill town in August; to be awe-inspired by its picturesque mountains and lush green valley. Explore the fauna of the hill station at Trevor's Tank and Mount Abu Wildlife Sanctuary, or take a boat trip on Nakki Lake.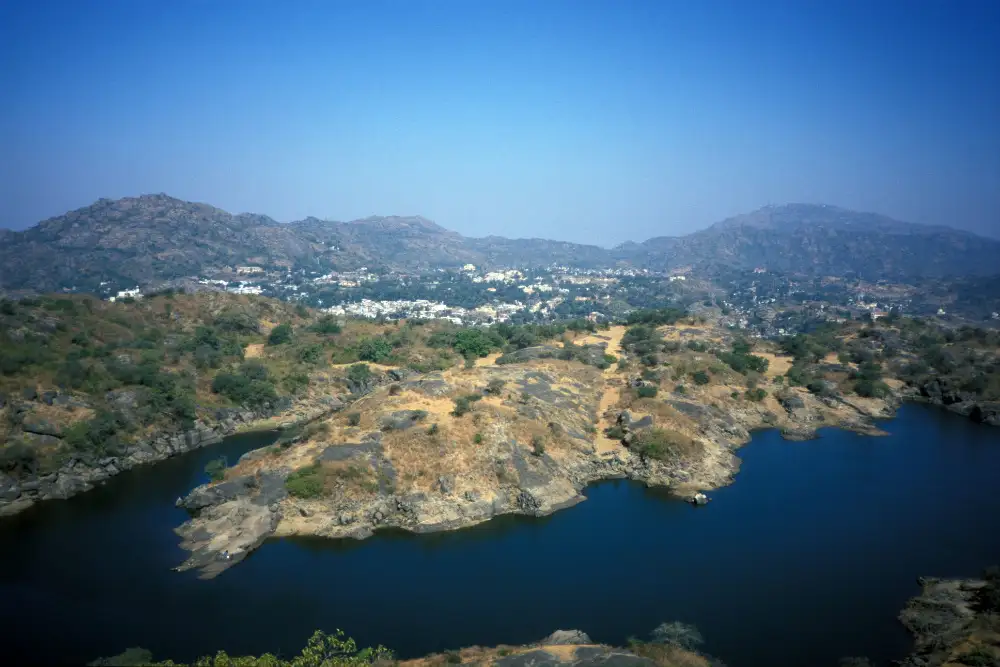 A trip to India during the monsoon season in August is great; experiencing India's many cuisines and appreciate nature at its greenest. Have a safe and affordable trip!
Author
Kuntala
A travel enthusiast craving to explore the exotic destinations in the world, deciphering the mysteries and the thrill concealed in them.